Land Ownership Letters
There's been concern recently about a letter received from Gatwick Airport by some residents in the parish which included a Land Referencing questionnaire. It's part of the statutory requirement that Gatwick have to fulfil prior to lodging their application for a Development Consent Order for the emergency runway use.
Mole Valley District Council have made representations about the letter and sought clarification from Gatwick Airport Limited on who had received the letters and why. Their reply is detailed below: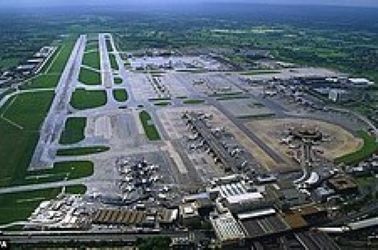 The process to be followed in applying for a Development Consent Order is, as you no doubt already know, prescribed closely within the 2008 Planning Act. In particular, when considering who will be required consultees in any statutory DCO consultation, we are asked to identify persons who have property interests which may be affected. In simple terms, Category 1 and 2 stakeholders are those who hold an interest in a piece of land which may be physically affected by the planned works. Category 3 stakeholders are those whose property may be affected by the operation of the completed works, for instance by aircraft noise or road noise.
The letters which have gone out to local residents are the first stage of the process of identifying both these groups of stakeholders, in the interests of ensuring that they are aware of our forthcoming consultation and can participate fully in it. The letters make clear whether we consider that the recipient has an interest in land that may be acquired (Category 1&2) or land that may be affected (Category 3). In deciding how to define the latter category we have followed the precedent set by other airport DCO applications and, for potential air noise impacts, generally based this on the future 57dB Leq daytime contour. There is also a zone of potentially affected properties based on the future highway improvement areas.
The vast majority of the development will take place within the airport's existing boundary. While Gatwick may seek to acquire land to support improvements to the road network and for environmental mitigation, we will not be seeking to acquire any residential properties. Any landowners who we currently think have land that may be required for the scheme have already been contacted to explain our proposals (there are some parcels which may be required which are within the Mole Valley area).
Peter Barclay, chairman of Gatwick Area Conservation Campaign (GACC), says the letters state that residents don't have to complete the questionnaire but adds: "The benefit in doing so is that you can correct any errors that may be on the data sheet and you can also register to receive any future information on the project which may affect your property. There is a contact email & phone number in the letter: lf you have any questions about this letter, the Guidance Sheet, or require assistance completing this form, please contact Dalcour Maclaren on 01869 352725 or by email at gatwick@dalcourmaclaren.com."